With EmergencyWP, you can check on your or your family's well-being and automatically start processes in case of emergencies.
Or just monitor your own life status and prepare future processes!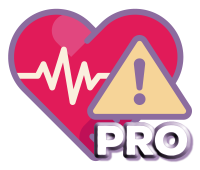 EmergencyWP Pro
The PRO version adds more features to your plugin: Extend your life checks from just once a week to
✅ 24 hours, 
✅ 4 days, 
✅ 14 days
✅ 30 days
✅ 3 months and
✅ 6 months.
With the Pro upgrade, you also get 👨‍👩‍👧‍👦 unlimited contacts (limited to 3 in EmergencyWP).
We'll add more features to the Pro Add-on in following updates, such as 
✅ Life check confirmation by login
✅ Pause life check execution remotely
✅ Life checks from specific IP's only and much more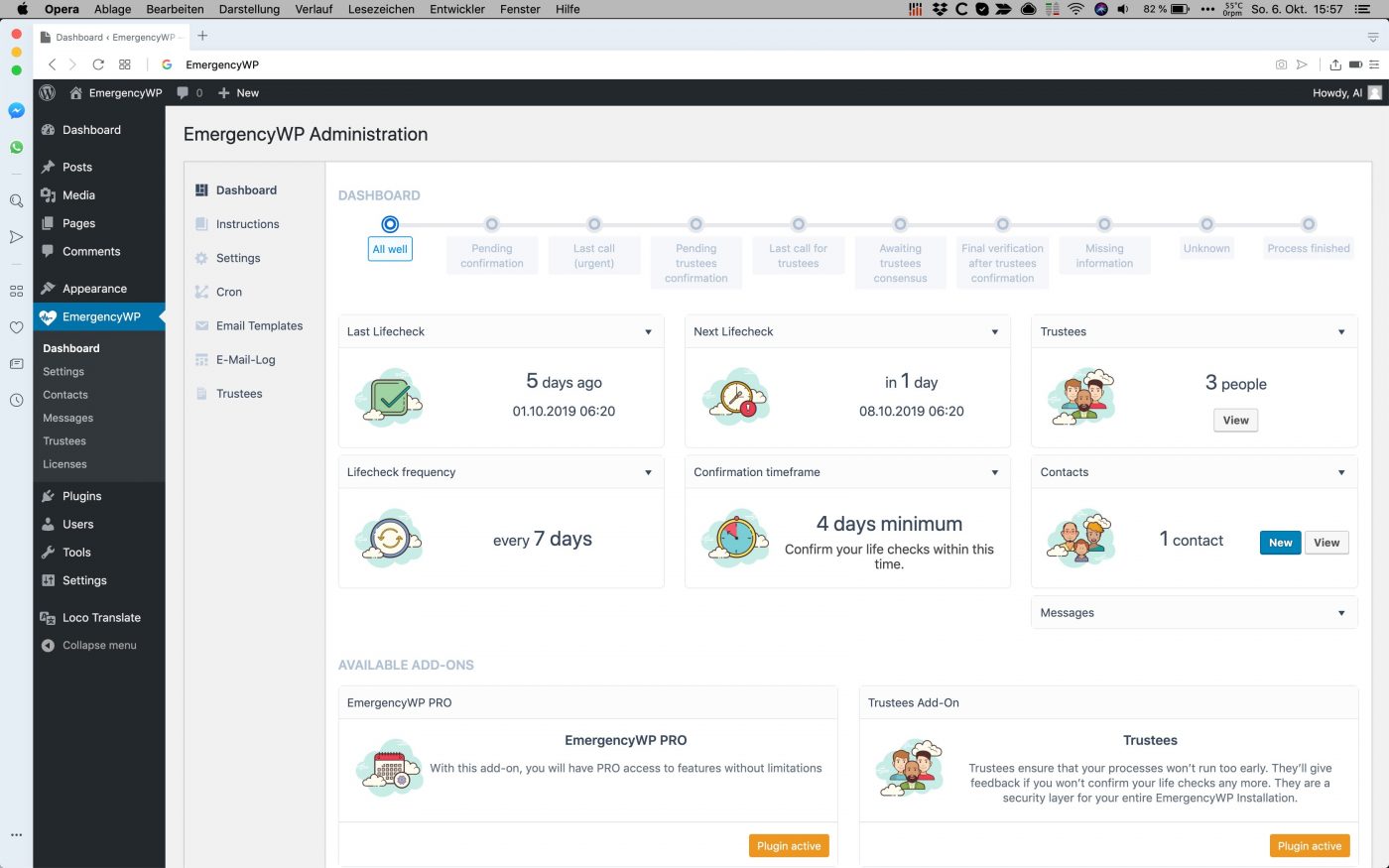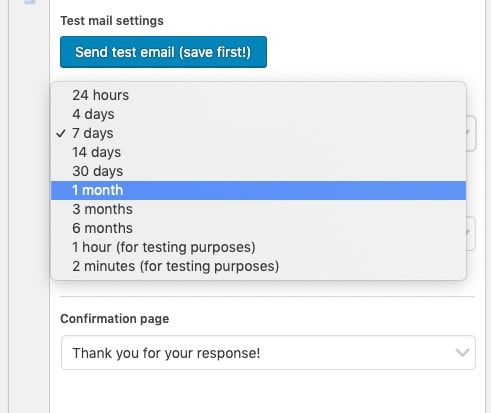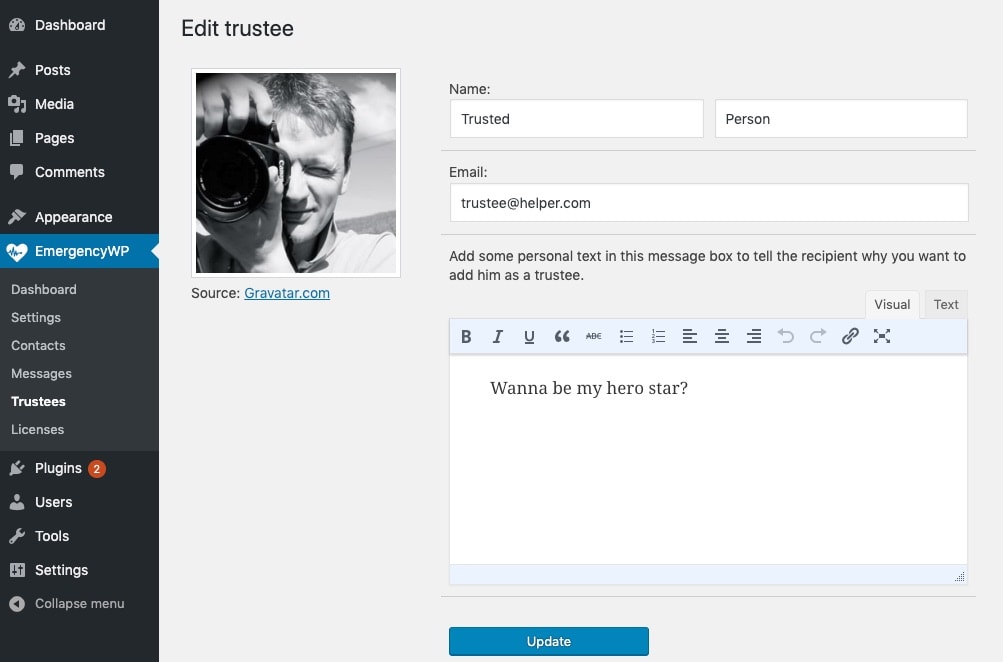 Trustees Add-On
Although you can run EmergencyWP without trustees, their help will be of huge value.
Trustees will…
✅ get notified if you don't react to life checks and reminders any more
✅ provide valuable feedback in unclear situations
✅ secure your information and future messages
✅ ensure that the entire EmergencyWP Process is more safe and secure for you and your contacts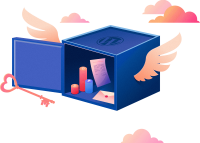 The Vault
The Vault adds a super strong AES-256 encryption technology to EmergencyWP. It helps to handover sensitive data to preselected recipients before or after an emergency.
You can add information to more than 15 categories:
Bank Accounts
Collectibles
Funeral Arrangements
Health directives
Investments
Insurances
Pets & other animals
Photos, videos, other media
Prescriptions
Real Estate
Retirement plans
Safes and storages
Social media accounts
Websites
Wills and testaments
and more to come…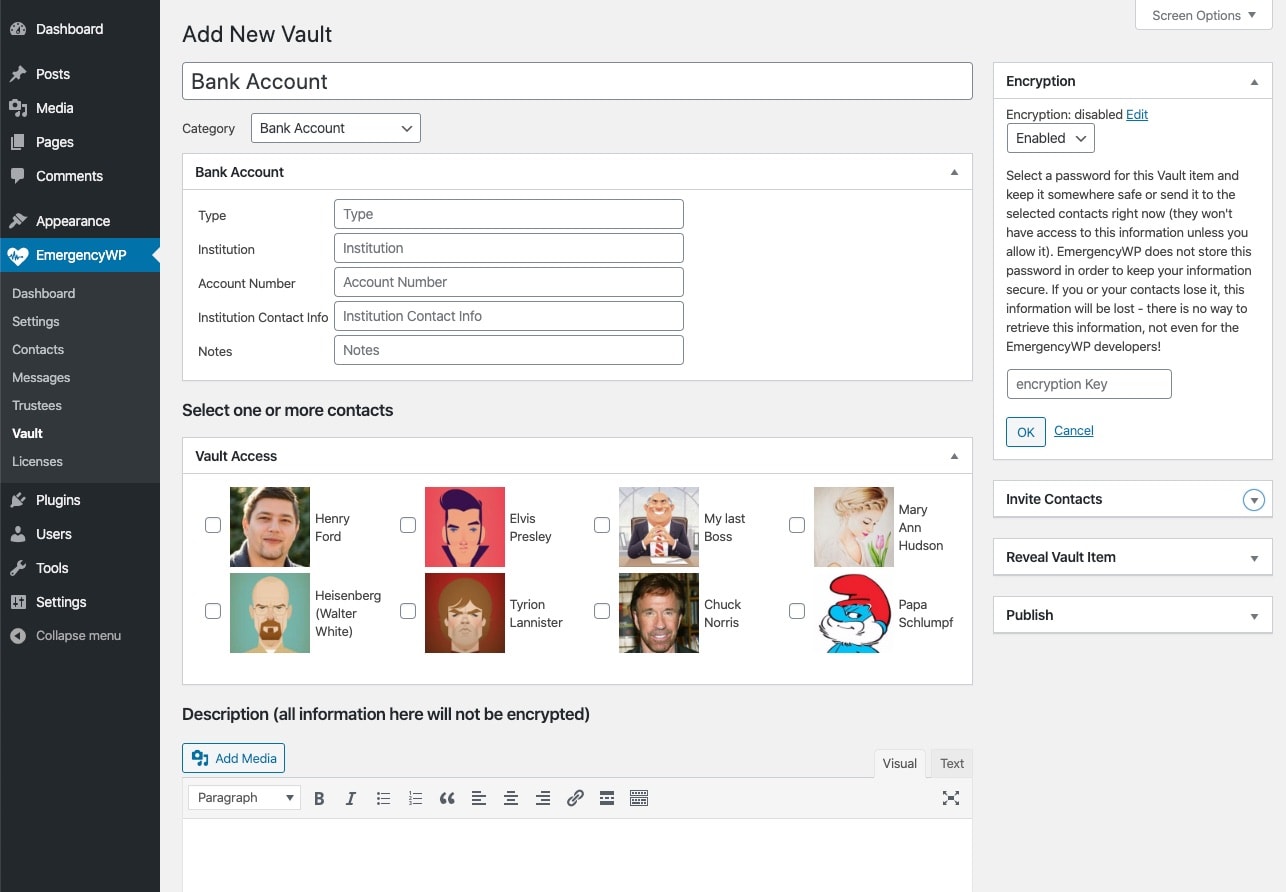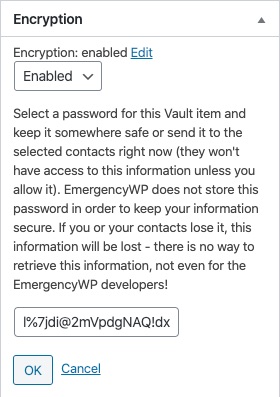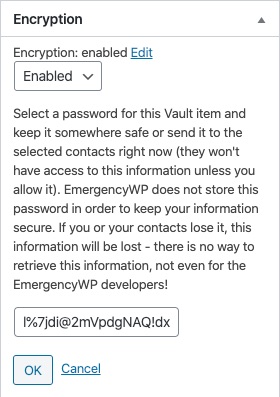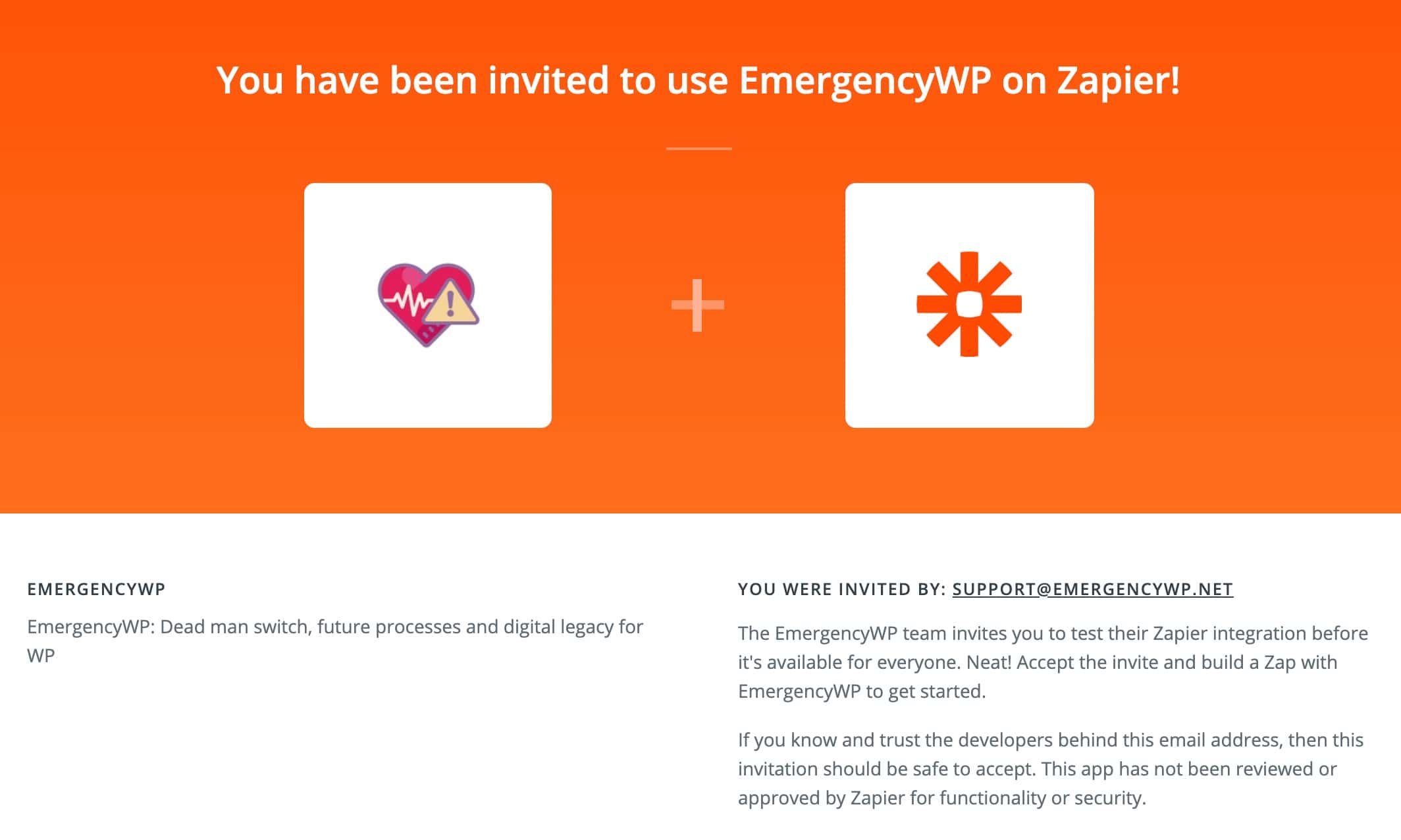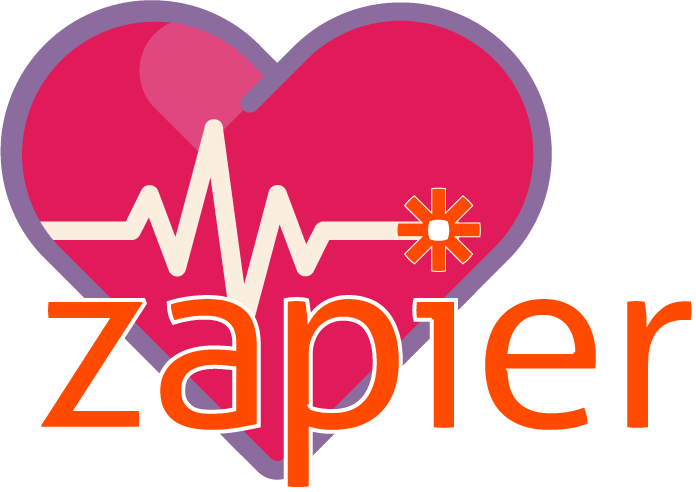 Zapier Add-On
Automate your life checks with daily routines!
Connect EmergencyWP to more than 1500 apps and services:
✅ do a life check everytime you post a new status to XY
✅ start process XYZ after an emergency
With the Zapier connection, your dreams are the limit what can be accomplished after an incident! For more inspiration, see what Zapier offers.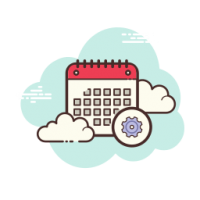 Delivery Conditions Add-On
Schedule messages to be sent on a specific date after the user is gone or delay them for days, weeks, months or even years*.
*WordPress must be up and running and cronjob execution must be ensured for the scheduled time.