EmergencyWP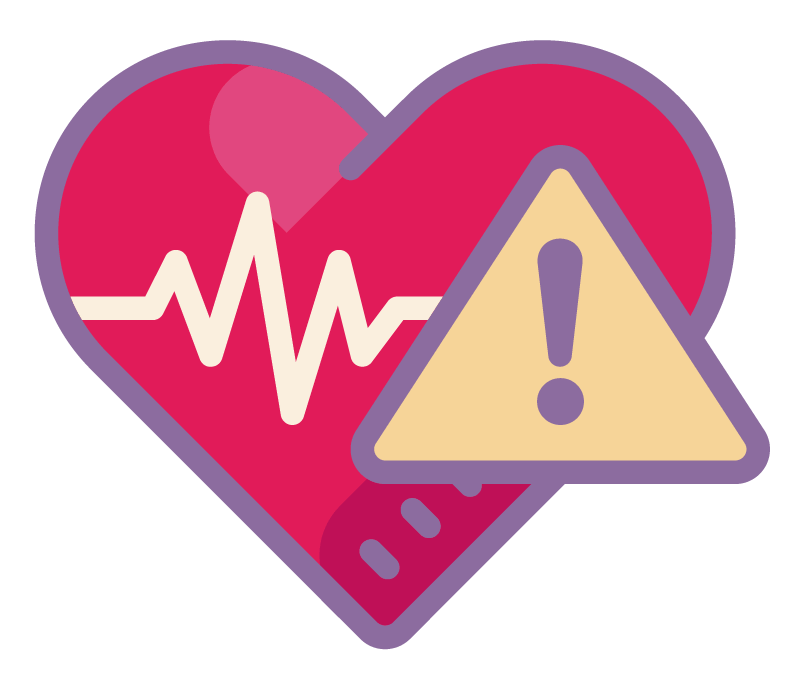 Get started with life checks & future messages!
Mandatory for all other add-ons, EmergencyWP lays the foundation for life checks, future messaging and information transfer.
Documentation & Screenshots
When activating the plugin, you will get a new menu entry in your WordPress backend. Click on EmergencyWP and see your dashboard to get to this screen:
After the installation, you will need to configure a few things: Use the settings page to enter your name and the e-mail address that will get the life checks.
Then, confirm your life check frequency and the confirmation timeframe. The settings showed below means:
"Send me a life check every 7 days and give me 4 days to confirm."
There will be a reminder in half of the confirmation time. That means, with these settings, a reminder will come 2 days after you received the life check.
💡 More options in EmergencyWP Pro!
With EmergencyWP Pro (included in any package), you'll be more flexible in your life checks and get many other features.
You will also get access to the Vault where you can securely store sensitive data (account logins, information,...) and prepare them to be delivered on time.
Confirmation page Shortcode
When you activate EmergencyWP, it will create a new page and place a shortcode in there:
[emergencyWP_job_handling]
Be sure that this page is selected as the confirmation page and adapt the look & feel to your need, just keep the shortcode on the page!
Depending on your region, you can setup how dates and time will look for you. This will effect the dashboard and all other time displays, also in the Delivery Conditions Add-On.
If you want to delete all entries from the database that were created while using EmergencyWP, select the corresponding value at the bottom of the settings page.
You can install EmergencyWP for another user than yourself and just manage it for him, without granting access to important WordPress settings like plugin installation or theme settings.
When installing EmergencyWP, it will create a new user role that is similar to the editor role. Just add the other user to that user role and let him or her use it without sorrows of breaking WP sometimes.
⚠️ Cronjob usage and settings
This is important: EmergencyWP works through WordPress cronjob management, but can also be used with a server cronjob that you can setup. 
If there's not much traffic on the site where you installed EmergencyWP, we recommend setting up a cronjob that will fire life checks, reminders and future messages. 
To do that, follow the instructions on the cronjob page in settings.
More questions? feel free to contact support or get the add-on today!
EmergencyWP
Get started with life checks & future messages. Renews at 20% discount yearly
Renewals are optional! All purchase options are billed yearly with a discount option. You may cancel your subscription at any time. Extensions subject to yearly license for support and updates. View terms.
Changelog
*** 28.04.2023, v.1.4.0 *** - Fix email links when using plain permalinks in wordpress *** 16.06.2020, v.1.3.2 *** - Fix popup design and some PHP warnings for compatibility with new WordPress versions *** 17.02.2020, v.1.3.1 *** - NEW: Validate creating messages form having at least one contact mandatory *** 03.02.2020, v.1.3.0 *** - Add external trigger compatibility and extra fields for contacts - Redirect to licence after plugin activation if plugin is not licensed. *** 13.01.2020, v.1.2.0 *** - Change folders names according to WordPress naming standard *** 11.01.2020, v.1.1.2 *** - Add Vault Add-on compatibility - Add process finished vault logic *** 06.01.2020, v.1.1.1 *** - Add Zapier Add-on on dashboard screen - Add Vault Add-on on dashboard screen - Add Vault compatibility support - Fix some errors with multisite installations - prepare for multisite compatibility *** 20.12.2019, v.1.1.0 *** - Add support for vault Add-on - Add extra info (name, email, confirmation method) in lifecheck confirmation email *** 19.11.2019, v.1.0.10 *** - Settings Page: Life check email field replaced with email selection from current WordPress users - Failed Life check: PRO users can setup to receive and email when external or internal life checks fails *** 13.11.2019, v.1.0.9 *** - Update plugin functionality optimized *** 12.11.2019, v.1.0.8 *** - Licence Page: Show expiration date for licenses *** 08.11.2019, v.1.0.7 *** - Fix broken links caused by WordPress default permalink setting - Add functionality to enable Zapier integrations (action and triggers) *** 04.11.2019, v.1.0.6 *** - Fix broken links caused by WordPress permalink setting - Fix feedback when Sending Test Emails from Settings Pane *** 28.10.2019, v.1.0.5 *** - Public release