Trustees Add-On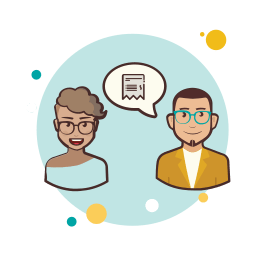 More security for life check and future messages
Trustees are a huge safety option for both your process and the future messages. Using this add-on, you will add a second and third security layer to your entire EmergencyWP installation by adding people of your trust to the life check process. 
When activating the trustees add-on, you immediately will the change on your dashboard:
You can create up to three trustees who will help you in case of an emergency. They can accept or reject their new role after they got an email explaining the entire case. We added Gravatar.com support so you'll always see who you've added if they added their profile picture to their email address.
The job of your trustees will be to give feedback in case you don't confirm your life checks any more. EmergencyWP will send emails to them, asking for your well-being. Only if all of them agree that you're not well any more, your future messages will be send.
You can allow a specific timeframe for them to answer (for example 4 days minimum) – only answers given in this period will be taken into consideration.
Conflict managament - handling diverse feedback
We even integrated a mode called "conflict management", where EmergencyWP will handle different kind of feedback. For example, if two of your trustees say that you're not able to answer any more, but one trustee insists that you are still there, EmergencyWP always values a positive feedback more than a negative. Your future processes and messages will not be released in this case.
Dealing with missing feedback
In a very rare situation, it could be the case that none of your trustees will be able to give feedback. Imagine if you've selected only near family people as your trustees, and you're all involved in a heavy car accident. No one would be able to either confirm a life check or give feedback about your well-being. You will have to configure what will happen in this case.
E-Mail templates for trustee emails
Standard trustee emails look very simple out of the box. But you can give them all a very personal look and feel by changing the text and even integrating full HTML layouts.
More questions? feel free to contact support or get the add-on today!
Trustees Add-On
Most important for a more secure EmergencyWP. Renews at 25% discount yearly
Renewals are optional! All purchase options are billed yearly with a discount option. You may cancel your subscription at any time. Extensions subject to yearly license for support and updates. View terms.
1.3.0 (28.04.2023)
Fix trustte link when using plain permalinks in wordpress.
1.2.10 (12.04.2023)
Fix multilangauges and redirects
1.2.9 (28.12.2022)
Fix email reconfirmation for trustees
Fix form validation on adding a trustees
Changed redirecting the user to trustees overview page after adding a trustee
Changed email reconfirmation templates
1.2.8 (20.08.2022)
Fix email trustee start process
1.2.7 (20.08.2022)
Fix email trustee conflict
1.2.6 (12.08.2022)
Fix email trigger link responses
1.2.5 (11.08.2022)
Fix email confirmation send when a trustee accepts invitation
1.2.4.1 (25.07.2022)
Fix trustee email status update links
1.2.4 (25.07.2022)
Fix trustee email notifications
1.2.3 (08.12.2021)
Fixes compatibility with WordPress free plugin
1.2.1 (17.02.2020)
1.2.0 (03.02.2020)
Added external trigger functionality
1.1 (13.01.2020)
Added trustee email verification period
Changed folder names according to WordPress naming standard
1.0.8 (11.01.2020)
1.0.7 (20.11.2019)
Trustee confirmation page: Create a page with a short code that will process trustees responses
1.0.6 (12.11.2019)
License Page: Show expiration dates for licenses
1.0.5 (11.11.2019)
Fix broken links caused by WordPress permalink setting
1.0.4 (04.11.2019)
Remove SEO from trustee custom post type
1.0.3 (28.10.2019)